Rusk Festival Partner: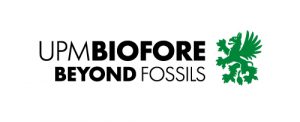 18.00 Östra Långgatan/Aula/Foyer (Campus Allegro)
Festivalöppning / Festivaalin avajaiset / Festival opening
Fanfar / Fanfaari / Fanfare:
Nino Hellberg Håkansson (1998 –): Gudarnas dans (2022), 2'

18.00 Banksalen/Pankkisali/Banking Hall (Campus Allegro)

Prometheus – Vernissage / Näyttelyn avajaiset / Exhibition opening

Yrkeshögskolan Novia/Novia University of Applied Sciences
Entrepreneurship in the Arts, Photography
18.15 Östra Långgatan/Aula/Foyer (Campus Allegro)
Konsertintro / Konsertti-intro / Concert intro
19.00 Schaumansalen/Schaumansali/Schauman Hall
Richard Wagner (1813 – 1883): Valkyriornas ritt/Valkyyrioiden ratsastus/Ride of the Valkyries ur operan/oopperasta/from the opera Die Walküre (1856), för två pianon, åtta händer/kahdelle pianolle, kahdeksalle kädelle/for two pianos, eight hands, (arr./sov. Camille Chevillard), 5'

Johan Ullén, Mårten Landström, Matti Pohjoisaho & Tea Polso, piano

Johan Ullén (1972 –): Pacification of Kali (2022), 5'

Beställningsverk – uruppförande/Tilausteos – kantaesitys/Commissioned by Rusk – World premiere

Johan Ullén & Mårten Landström, piano

Carlo Domeniconi (1947 –): Koyunbaba, op. 19 (1985–1986), 9'

I. Moderato
IV. Presto

Anabel Montesinos, gitarr/kitara/guitar

Cecilia Damström (1988 –): Celestial Beings op. 47 (2016), 3'

III. Athena

Aleksander Koelbel, violin/viulu & Mina Fred, altviolin/alttoviulu/viola

Johan Ullén (1972 –): Dödssynderna – Sju tangos för pianotrio/Kuolemansynnit – Seitsemän tangoa pianotriolle/The Deadly Sins – Seven Tangos for Piano Trio (2006-2008), 17'

I. Tango Hybris (stolthet/ylpeys/pride)
II. Tango Acedia (lättja/laiskuus/sloth)
VII. Tango Ira (vrede/viha/wrath)

Aleksander Koelbel, violin/viulu, Nikolay Shugaev, cello/sello & Mårten Landström, piano

PAUS / VÄLIAIKA / INTERMISSION

Ástor Piazzolla (1921 – 1992) & Horacio Ferrer (1933 – 2014) (text/teksti): 10'

Preludio para el Ano 3001 (Rinascerò), (Angela Denia Tarenzi, ital. text/teksti)
Yo soy María (Marias sång ur operan/Marian laulu oopperasta/Maria's song from the opera "María de Buenos Aires")

Angelika Klas, sopran/sopraano/soprano & Kotaja Quintet

Dora Pejačević (1885 – 1923): Pianokvintett h-moll/Pianokvintetto h-molli/Piano Quintet in b minor op. 40 (1915 – 1918), 33'

I. Allegro moderato ma enfatico
II. Poco sostenuto
III. Scherzo. Molto vivace
IV. Allegro moderato

Johan Ullén, piano, Christian Svarfvar violin/viulu, Aleksander Koelbel, violin/viulu, Mina Fred, altviolin/alttoviulu/viola & Senja Rummukainen, cello/sello
Biljetter/Liput/Tickets: 25 €/15 €
Med S-Förmånskort/S-Etukortilla: 23 €/13 €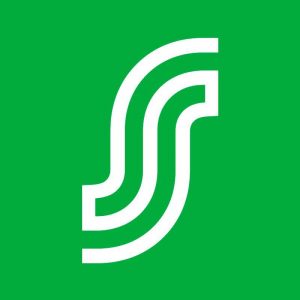 Rusk 
22-26.11.2022
Kammarmusik i Jakobstad
Kamarimusiikkia Pietarsaaressa
Chamber Music in Jakobstad
Årets tema / Vuoden teema / Festival theme
"Gudar och gudinnor"
"Jumalat ja jumalattaret"
"Gods and Goddesses"
Konstnärlig ledare / Taiteellinen johtaja / Artistic director
Anna-Maria Helsing
Årets tonsättare / Vuoden säveltäjät / Composers in residence
Anna Thorvaldsdottir
Johan Ullén
Artister/Taiteilijat/Artists
Philip Björkqvist
baryton/baritoni/baritone
Angelika Klas
sopran/sopraano/soprano
Anabel Montesinos
gitarr/kitara/guitar
Matti Pohjoisaho
piano
Tea Polso
piano
Senja Rummukainen
cello/sello
Petter Sundkvist
dirigent/kapellimestari/conductor
Christian Svarfvar
violin/viulu
Johan Ullén
piano
Iceland Dance Company
Kotaja Quintet
Norrbotten NEO
Anna-Maria Helsing
Mellersta Österbottens Kammarorkester/Keski-Pohjanmaan Kamariorkesteri/Ostrobothnian Chamber Orchestra
Vasa stadsorkester/Vaasan kaupunginorkesteri/Vaasa City Orchestra
m.fl./ym./a.o.