Rusk Festival Partner: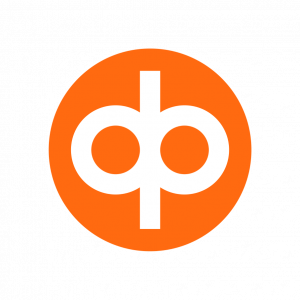 19.15 Östra Långgatan/Aula/Foyer (Campus Allegro)
Konsertintro / Konsertti-intro / Concert intro
20.00 Schaumansalen/Schaumansali/Schauman Hall
Anna Thorvaldsdottir (1977 –) & Erna Ómarsdóttir (1972 –) (koreografi/koreografia/choreography): AIŌN (2018)

Finlandspremiär/Suomen ensiesitys/Finnish premiere


AIŌN är ett symfoniskt verk, som kan framföras med eller utan koreografi. Dansföreställningen är ett audiovisuellt äventyr, där Erna Ómarsdóttir och Anna Thorvaldsdottir bjuder in publiken till en svindlande resa i tid och rum, där musik, ljus och rörelse smälter samman till en levande organism. Upplägget är abstrakt till sin natur, utan ett egentligt narrativ, och ger sålunda fritt spelrum för den subjektiva fantasins flykt.
AIŌN tillkom som ett samarbete mellan Göteborgs Symfoniker, Islands symfoniorkester och Iceland Dance Company och fick sin urpremiär i Göteborg vid Point Music Festival i maj 2019. Verket framfördes i Reykjavik 2021 samt i somras vid Arctic Arts-festivalen i Harstad och får nu sin Finlandspremiär.
AIŌN on sinfoninen teos, joka voidaan esittää joko koreografialla tai ilman sitä. Tanssiesitys on audiovisuaalinen seikkailu, jossa Erna Ómarsdottir ja Anna Thorvaldsdottir kutsuvat yleisön huikealle matkalle halki ajan ja tilan, jossa musiikki, valo ja liike sulautuvat yhteen eläväksi organismiksi. Itse rakennelma on luonteeltaan abstrakti, ilman varsinaista kerrontaa, ja antaa näin ollen subjektiivisen mielikuvituksen lentää vapaasti.
AIŌN syntyi Göteborgs Symfonikerin, Islannin sinfoniaorkesterin ja Iceland Dance Companyn välisenä yhteistyönä ja sai kantaesityksensä Göteborgissa Point Music Festivalilla toukokuussa 2019. Teos esitettiin Reykjavikissa vuonna 2021 sekä viime kesänä Arctic Arts-festivaalilla Harstadissa ja saa nyt Suomen kantaesityksensä.
AIŌN is a symphonic piece, which can be performed with or without choreography. The dance performance is an audiovisual adventure, where Erna Ómarsdóttir and Anna Thorvaldsdottir invite the audience to a bewildering journey through time and space, where music, light and movement merge into a living organism. The set-up is abstract in nature, without an actual narrative, and thus gives free range for the escape of the subjective imagination.
AIŌN was created as a collaboration between the Gothenburg Symphony Orchestra, Iceland Symphony Orchestra and Iceland Dance Company and had its premiere in Gothenburg at the Point Music Festival in May 2019. The piece was performed in Reykjavik in 2021 and this summer at the Arctic Arts Festival in Harstad and is now having its Finnish premiere.


Iceland Dance Company, Mellersta Österbottens Kammarorkester/Keski-Pohjanmaan Kamariorkesteri/Ostrobothnian Chamber Orchestra, Vasa stadsorkester/Vaasan kaupunginorkesteri/Vaasa City Orchestra, Rusk artists & dir./joht./cond. Anna-Maria Helsing
Läs mer / Lue lisää / Read more: Iceland Dance Company – AIŌN
Rusk 
22-26.11.2022
Kammarmusik i Jakobstad
Kamarimusiikkia Pietarsaaressa
Chamber Music in Jakobstad
Årets tema / Vuoden teema / Festival theme
"Gudar och gudinnor"
"Jumalat ja jumalattaret"
"Gods and Goddesses"
Konstnärlig ledare / Taiteellinen johtaja / Artistic director
Anna-Maria Helsing
Årets tonsättare / Vuoden säveltäjät / Composers in residence
Anna Thorvaldsdottir
Johan Ullén
Artister/Taiteilijat/Artists
Philip Björkqvist
baryton/baritoni/baritone
Angelika Klas
sopran/sopraano/soprano
Anabel Montesinos
gitarr/kitara/guitar
Senja Rummukainen
cello/sello
Christian Svarfvar
violin/viulu
Johan Ullén
piano
Iceland Dance Company
Kotaja Quintet
Norrbotten NEO
Anna-Maria Helsing
Mellersta Österbottens Kammarorkester/Keski-Pohjanmaan Kamariorkesteri/Ostrobothnian Chamber Orchestra
Vasa stadsorkester/Vaasan kaupunginorkesteri/Vaasa City Orchestra
m.fl./ym./a.o.